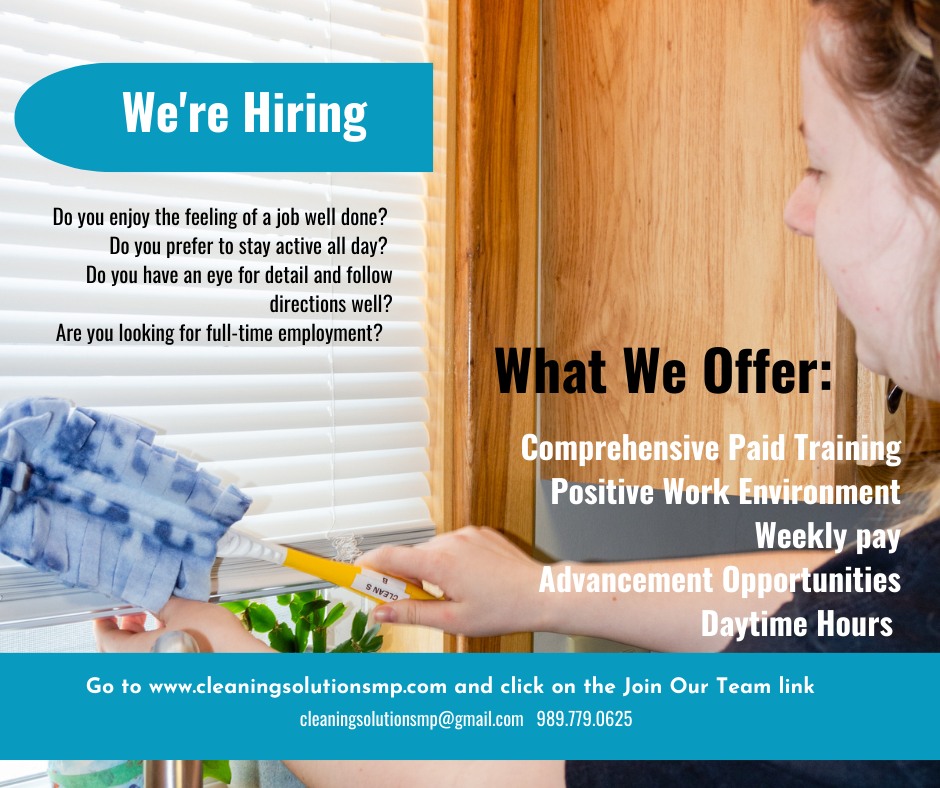 Now hiring!
We're looking for our next rockstar
Cleaning Solutions, LLC is seeking dedicated cleaning professionals to join our growing team.
We are looking for individuals who are detail-oriented, reliable, and have a strong work ethic. Prior cleaning experience is preferred but not required. The ideal candidate should be able to work independently, follow instructions, and prioritize tasks effectively. Excellent communication skills and a friendly demeanor are essential to provide a positive experience for our customers.
If you are passionate about creating clean and comfortable environments, we invite you to apply and become part of our trusted cleaning team at Cleaning Solutions, LLC.